Diverse Elder Voices:  

Wisdomkeepers from Frontline 

Communities Share Stories of Resistance and Resilience  
Post Conference, Sunday, October 28, 2-5 pm
Register HERE
We will gather in elder council circles with tribal elders, spiritual leaders, and community activists who have used their voice, wisdom, and traditions to guide their families and communities through challenges they have faced.  The sharing and conversations will provide the foundations for us all to return home as spiritual elder leaders, as Wisdomkeepers.  In a closing ceremony, we will voice our solidarity and commitment to be "wisdom and spirit in action" to the whole human family on Mother Earth.
Facilitators: 
Pat Hoertdoerfer, Certified Sage-ing Leader and recipient of Reb Zalman Leadership Award.  Pat was a founding member of Sage-ing International and currently is Sage-ing International's Service Committee co-chair.  Pat and Bob recently co-authored and facilitated a Sage-ing International – Spirituality & Practice e-course, Spiritual Elder Activism.  She is a retired Unitarian Universalist minister and seeks to become a Wisdomkeeper to future generations.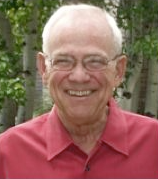 Bob Atchleyis a member of Sage-ing International's Council of Honored Sages and a Distinguished Professor Emeritus of Gerontology from Miami University in Oxford, Ohio, where he directed the renowned Scripps Gerontology Center for 24 years. His many published books include Social Forces and Aging, the first systematic statement of "positive aging," looking at the positive aspects as well as challenges of growing older.
WHEN
October 28, 2018 at 2pm - 5pm
CONTACT
Pat Hoertdoerfer ·